Fast Free Standard Delivery

Free Delivery

Secure Payment

Secure Payment

Official Online Shop

Official Shop
Register
Your Product
Registering your Samsonite products has it's benefits.
Store and
Service Centre
Locator
Find a store or
Authorised Service
Centre near you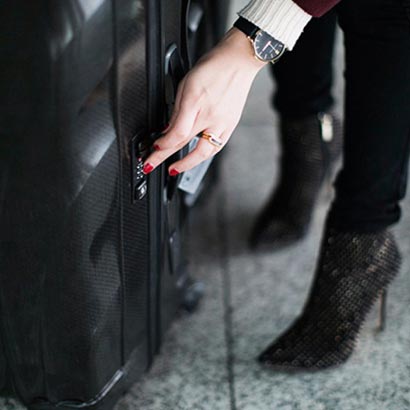 TSA: TRANSPORT SECURITY ADMINISTRATION
Using TSA locks allows your luggage to be unlocked and inspected by security authorities without damage whilst you're travelling.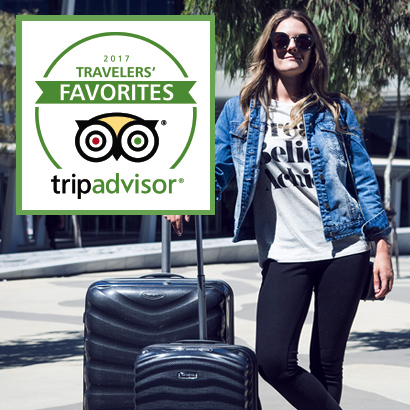 AS VOTED FOR BY TRIPADVISOR TRAVELLERS
Samsonite is thrilled to be named 'Favourite Luggage Brand' by TripAdvisor's worldwide community at the 6th annual Travellers' Choice Awards. These Awards highlight the top brands that travellers around the world prefer to use on their trips.

Samsonite took the worldwide 'favourite luggage' title for the 5th year in a row, thanks to votes from over 60,000 travellers across 11 countries.
RED DOT DESIGN WINNERS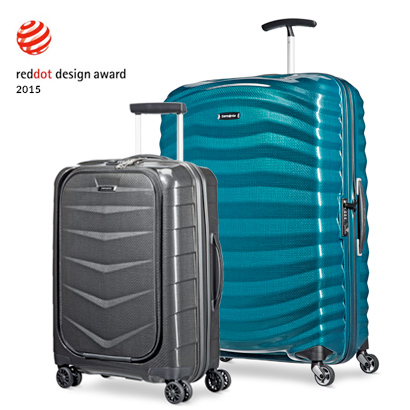 RED DOT AWARD WINNERS
Lite-Biz
and
Lite-Shock
are awarded the prestigious Red Dot Awards, honouring groundbreaking design.
LITE-SHOCK: RED DOT AWARD WINNER 2015
Lite-Shock's distinctive design incorporating a ripple motif helps define both the aesthetic appeal and functionality of the suitcase "thanks to its shock-absorbing capability".

LITE-BIZ: RED DOT AWARD BEST OF THE BEST 2015
This elegant cabin luggage was praised as "extremely light, hard-wearing and convenient", the smooth-running double wheels ensure easy, multi-directional manoeuvrability.