Free Standard Metro Delivery Over $80

Free Metro Delivery Over $80

Secure Payment

Secure Payment

Official Online Shop

Official Shop
Register
Your Product
Registering your Samsonite products has it's benefits.
Store and
Service Centre
Locator
Find a store or
Authorised Service
Centre near you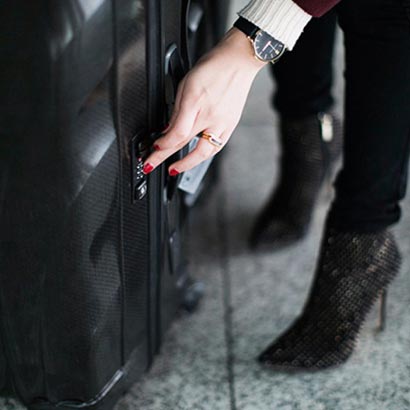 TSA: TRANSPORT SECURITY ADMINISTRATION
Using TSA locks allows your luggage to be unlocked and inspected by security authorities without damage whilst you're travelling.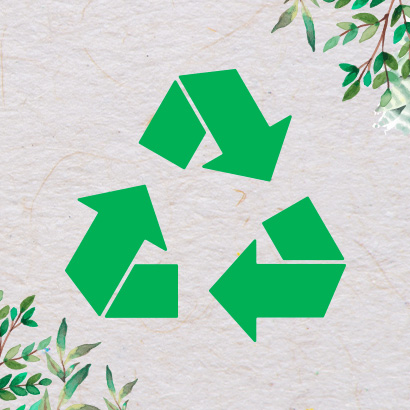 DISCOVER THE NEW SAMSONITE ECO RANGE
Combining a thirst for innovation with a commitment to sustainability, Samsonite has introduced a range of product lines made from Recyclex™, a fabric made of 100% post-consumer recycled plastic (PET) bottles. As durable and reliable as Samsonite's polyester fabric, the new eco collections will play a vital role in supporting environmental protection and reducing plastic waste, while still supporting the core DNA of Samsonite with high quality products.

With a commitment to incorporating sustainable practices into product innovation, the new eco ranges mark a huge leap forward for Samsonite in creating and bringing eco-friendly products to the travel market. Moving forward, Samsonite will continue to increase the number of products made from recycled materials alongside a commitment to become carbon neutral global by 2030 and commit to the Australian Packaging Covenant.
RED DOT DESIGN WINNERS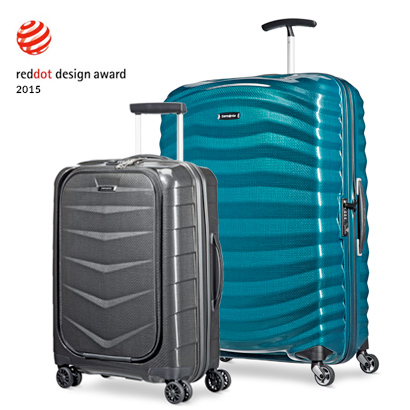 RED DOT AWARD WINNERS
Lite-Biz
and
Lite-Shock
are awarded the prestigious Red Dot Awards, honouring groundbreaking design.
LITE-SHOCK: RED DOT AWARD WINNER 2015
Lite-Shock's distinctive design incorporating a ripple motif helps define both the aesthetic appeal and functionality of the suitcase "thanks to its shock-absorbing capability".

LITE-BIZ: RED DOT AWARD BEST OF THE BEST 2015
This elegant cabin luggage was praised as "extremely light, hard-wearing and convenient", the smooth-running double wheels ensure easy, multi-directional manoeuvrability.