Fast Free Standard Delivery

Free Delivery

Secure Payment

Secure Payment

Official Online Shop

Official Shop
CITY AIR

Urban Chic Style

LADIES BACKPACKS

Let Your Style Blossom
MOOVAL

Organised Fashion

ABOUT THE ARTIST

Spring / Summer Campaign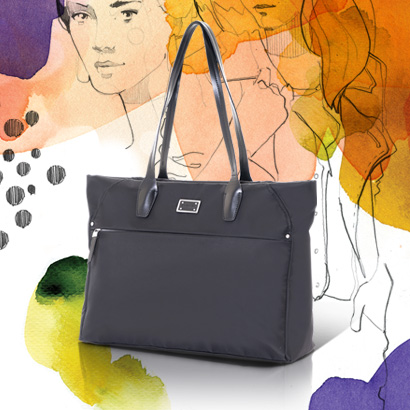 CITY AIR
URBAN CHIC STYLE
City Air is more than practical. The collection's eye-catching good looks come from refined details like shiny nickel studs, embossed lettering and most notably, the use of tone-on-tone colours. In black and warm grey, each City Air handbag features a combination of high-end fabrics that together produce a fresh, modern look.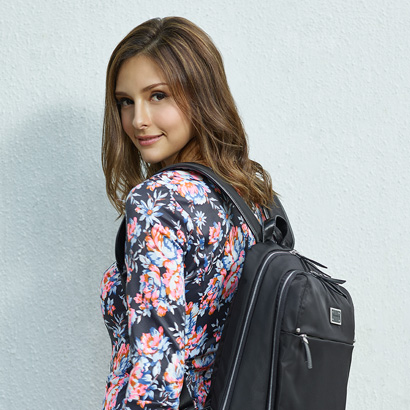 LADIES BACKPACKS
Stay stylish & hands-free with our great range of ladies backpacks. Modern and young with an eye-catching design and contemporary colours, these bags are equipped with all the storage options you need to stay organised whilst on the move.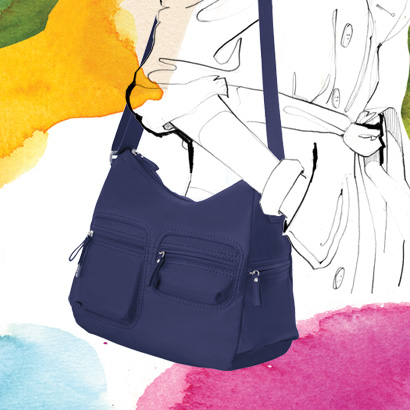 MOOVAL, ORGANISED FASHION
Mooval is all about maximizing organisation without compromising on good looks. Each bag features dedicated space inside for tablets or laptops, along with additional interior and exterior pockets allowing you to organise your belongings just the way you want them. The stylish nylon fabric not only looks sleekly modern, it's also super lightweight, long lasting and tough.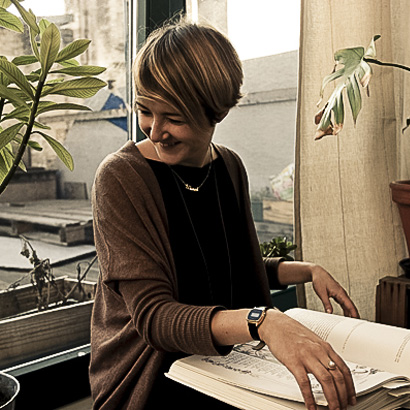 MEET EKATERINA KOROLEVA
Samsonite has teamed up with Ekaterina Koroleva, a Berlin based artist focusing on fashion
illustrations. Ekaterina's illustrations predominantly feature delicate female portraits composed of recognizable figure drawing and flowing water colour accents.
SOPHISTICATED & STYLISH
PERFECT FOR TRAVEL & EVERYDAY USE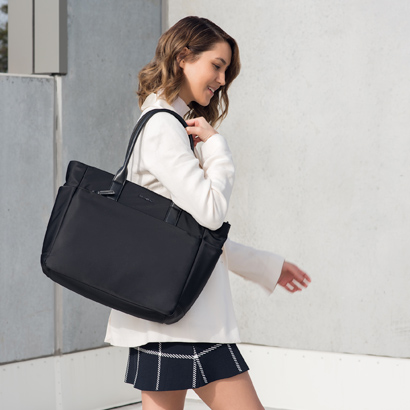 SOPHISTICATED & STYLISH
PERFECT FOR TRAVEL & EVERYDAY USE

Samsonite is excited to introduce the Mooval and City Air handbag collections. For Spring/Summer 2016, both collections offer a fantastic range of styles that combine wonderful practicality with a fashion-forward attitude.
Add style to your fashion statement with our elegant and stylish handbags for women, both for everyday life and for travelling. Multiple pockets help you best organise your belongings. Whether you're on the road with Mooval or making an entrance with City Air, your style will blossom this spring.

LADIES BAGS
Samsonite knows all about travel and we don't just limit our knowledge to luggage. We know that your everyday journeys are just as important as any holiday. Discover our stunning collection of small backpacks, practical tote bags, or spacious and chic shoulder bags to accommodate your daily essentials. There's something for every lady!
Designed with organisational elements top of mind,our ladies bags allow for seamless transition from work to travel. Ensuring you keep you safe, secure and protected whilst you are on the move, our ladies handbags make great gifts for someone special. The stylish designs are available in a contemporary, yet classic, colour palette sure to suit any occasion.